BIAB Nails Treatment
BIAB™, which stands for Builder In A Bottle, is a popular nail treatment offered by The Gel Bottle Company, a leading brand in the nail industry. This innovative treatment provides a long-lasting, strong and durable finish that is perfect for those who want to grow their natural nails, or for those who want to protect their nails after a gel extension or acrylic treatment.
The BIAB™ treatment involves applying a thick layer of builder gel onto the natural nail, which is then cured under a UV or LED lamp. This creates a strong foundation that provides extra support and durability to the nail, making it less prone to breaking or chipping. The treatment also contains strengthening ingredients such as biotin and vitamin E, which help to nourish and promote healthy nail growth.
The Gel Bottle Company offers a range of BIAB™ products, including clear, nude, and coloured options, so you can choose a shade that suits your individual style. The treatment is also available in a range of finishes, including matte, glossy, and glitter, making it a versatile option for any occasion.
At Ugly Duckling Beauty™, we are proud to offer the BIAB™ treatment to our customers in London. Our experienced nail technicians will provide a professional and relaxing service, ensuring you leave with beautiful, strong and healthy-looking nails that will last for weeks. So why not book an appointment today and see the results for yourself?
Long lasting formulation that can last up to 4+ weeks
Keep natural nails strong, strength equal growth!
Can be infilled or soaked off
Can be left as a beautiful shade or finished with additional gel colour on top
One bottle can achieve 25 to 65 sets
100% gel system
Vegan & PETA Approved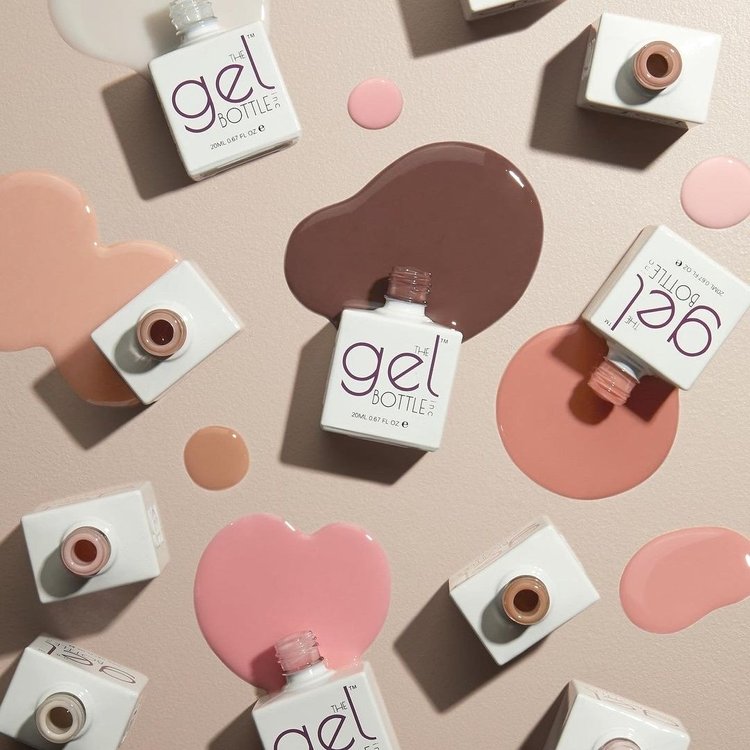 BIAB™ Overlays On Natural Nails ( New Set )
£45

BIAB

™ Infills On Existing BIAB™ ( We only infill our own work) We suggest you only infill 2 to 3 times, to maintain good health of the nails & replace with a new BIAB™ set

£50
Additional Gel Colour Overlay 
£10
Replacement Nail
£5.00
BIAB™ Soak Off & Replace With New BIAB™
£57.00